Window Shades Repair Services by Lovitt Blinds & Drapery
We Repair Window Shades + We Repair Blinds + We Have A Huge Inventory of Parts = We Can Help You Get Your Window Treatments Repaired!
We Repair Most Broken Window Shades!
If we can NOT repair your window shades… NO ONE will either! We are window shades repair experts & have repaired over 50,000 blinds & window shades over the last 12 years in business… so we know how to repair window blinds AND window shades!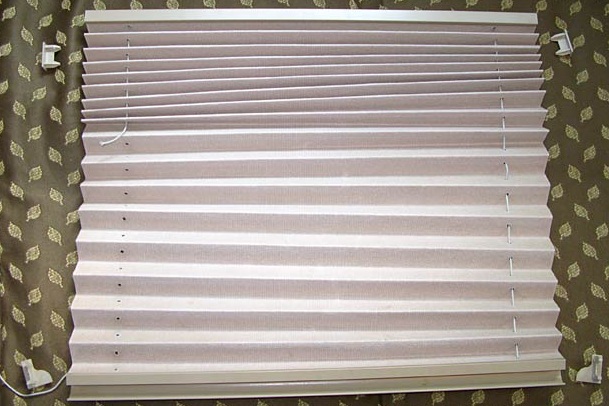 Got Broken Window Shades?
We don't mess around… we will fully take apart your blinds or window shades & we will find ALL of the issues. When the cord breaks on your blinds or window shades, MOST of the time, there are hidden problems that caused the cords to break, to begin with. We will repair & replace ALL of the problems with your window shades!
Window Shade Repairs that we offer….
✔ Hunter Douglas window shades repair
✔ Most brands of window shades repair
✔ Broken cords repairs
✔ Restringing the cords
✔ Cord lock replacement
✔ Broken parts replacement
✔ We repair cellular honeycomb shades, roller shades, roman shades, pleated shades
✔ Re-gluing fabric cellular shades back together *most of the time, pending issues
✔ Replacing broken tassels on the cords
✔ Window shade bracket replacement
✔ Plus A LOT more! We can repair most brands of blinds & window shades
✔ Cordless window shade repair *ONLY Hunter Douglas brand
✔ Remote control window shade repairs *ONLY Hunter Douglas brand
✔ Call us & we will be able to tell you if we can repair your window shades
We also offer… Window Blinds Repairs, Blind Cleaning Services, Window Shade Cleaning, Drapery & Curtain Cleaning
Window Shade Repair
When you have our experienced and professional team at Lovitt Blinds & Drapery on your side, broken window shades are not a problem! We can fix both minor and major issues, and restore your window shades to their original, functioning condition. In fact, we repair more than 5,000 blinds and window shades every year. Simply put, we are the experts that you can count on! We can repair 95% of ALL Hunter Douglas Products, blinds, window shades, shutters & more!
Professional Window Shades Repair Services
We provide a wide range of window shade repair services for your broken shades. Whether you need to restring a broken cord, or fix the entire window shade, we can get the job done quickly, professionally, and affordably. We are professionals at repairing blinds & window shades…so we've seen it all, from small issues to major window shade repair problems.
Benefits of Professional Window Shade Repair Services
Time – Don't bother shopping for new window shades or repairing them yourself. Get the experts at Lovitt Blinds & Drapery to do the work for you.

Money – Installations can be expensive. Repairing your existing window shades is more cost-effective than purchasing and installing new ones.

Quality – Get the job done right the first time around. The blind & window shade repair specialists at Lovitt Blinds & Drapery are skilled professionals with years of experience.
Repair Window Shades
Whether you purchased your window shades from us or another dealer, we can help. Our employees can come and pick-up from your location or you can drop the window shades off at our stores. Learn more by calling us to speak with one of our friendly representatives!
Why Choose Lovitt Blinds & Drapery For Your Shade Repair?
Expertise – No matter what the brand, we'll repair it. If we can NOT repair your window shades, no one will either.

Skill – No matter what part is broken, we can fix it. *as long as the parts are NOT discontinued

Affordability – We provide professional window shade repairs at great prices.

Service – Get the type of personal service that only a family-run business can provide.

*Some cordless window shades & some remote control window shades may NOT be repairable (call us first)
Window Shade Repair Near Me
Call now to find out why Lovitt Blinds & Drapery is the go-to-people for window shade repairs, in the Chicago & Chicagoland areas! We can repair OVER 95% of the blinds & window shades on the market! Even if they are 20 years old! ONLY about 5% of window shades CANNOT be repaired. *Please read our "Blind Repairs FAQ's" page to find out more info on which window shades cannot be repaired.
***WARNING: CALL US FIRST, IF YOU HAVE CORDLESS WINDOW SHADES OR CORDLESS BLINDS THAT NEED REPAIR. IF YOUR CORDLESS WINDOW SHADES ARE NOT "HUNTER DOUGLAS" BRAND, THEN WE MAY NOT BE ABLE TO REPAIR THE WINDOW SHADES. IF WE CAN NOT REPAIR YOUR WINDOW SHADES, MOST LIKELY NO ONE WILL…CALL US & ASK FIRST, IF YOU ARE NOT SURE***